A different kind of race: Boston marathon director helps organize mass vaccination sites
WGBH – January 22, 2021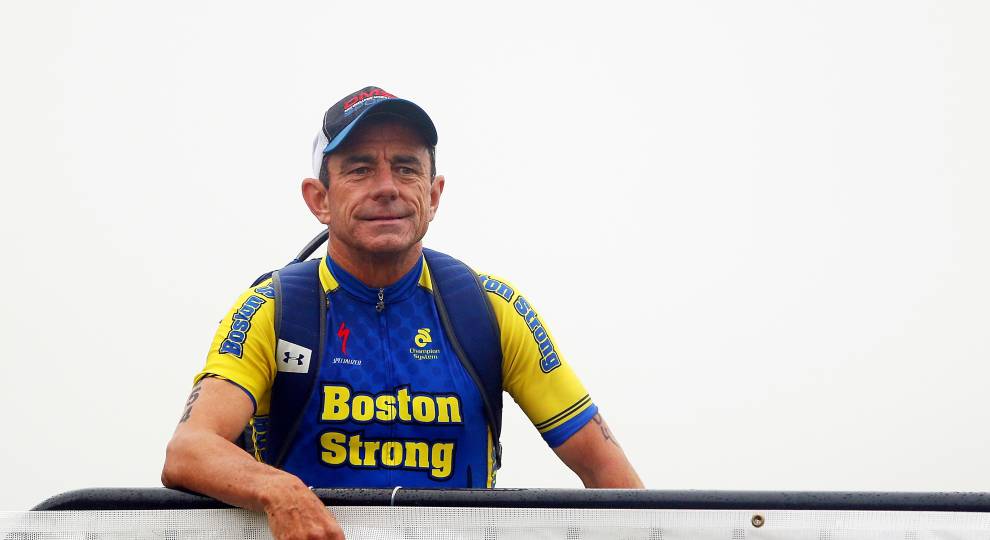 Long-time Boston Marathon Race Director Dave McGillivray is running logistics for a different type of race these days. The 66-year-old marathoner is now running against the clock in the fight to end the coronavirus pandemic.
McGillivray owns DMSE Sports, an event management company, and he has been tapped to be the overall operations manager for the state's mass vaccination sites at Gillette Stadium and Fenway Park.
DMSE Sports is working with the Baker administration, CIC Health, The New England Patriots, The Boston Red Sox, Fallon Ambulance, Mass General Brigham and the Beth Israel Deaconess Medical Center to make the mass vaccination sites a reality.
After a soft rollout, Gillette opened its vaccine distribution center on Jan. 18. Fenway Park is scheduled to open its vaccination site on Feb. 1.
McGillivray said his company's new role is its greatest mission ever.
The immediate plan at Fenway is to administer 500 vaccinations a day in the first week and eventually ramp up to 1,000 vaccines a day. Gillette Stadium is hoping to administer up to 5,000 daily doses of the vaccine and more as the number of eligible vaccine recipients grows, according to the Baker administration's 3-phase vaccine distribution timeline.
McGillivray said his company will manage the floor of both sites. The vaccination site at Gillette is in the Putnam Club, a 40,000 square foot space at the stadium. At Fenway Park, they'll be set up on the ballpark's open concourse.
"We conceptualize the site first and decide where things should go and the timeline of it all so we can be as efficient as possible," McGillivray said, adding, "our skill set is transferable. In other words, lining people up at the start of the Boston Marathon is no different than lining people up at the front door of Gillette Stadium and Fenway Park."
McGillivray said his goal is to make the experience a positive one — he knows the prospect of getting a vaccine can be intimidating, and he hopes the opportunity to do so at an iconic ball park or football stadium will put the public more at-ease.
And the job is not just helping others, he said, it's also saving his business. After months of just trying to ensure DMSE Sports survives the pandemic, he's suddenly busier than ever.
"It just did a quick 180-degree turn. It's now almost 24/7. It's nonstop," he said. "While we are part of a team working to save lives, we are also grateful to be doing this, as it's helping to save us, too, as an ongoing business."