Two OB-GYN residents played Christmas music for staff and patients at BIDMC during the holiday season. Hannah Wiley, RN (OBGYN, BIDMC) said the music brought cheer to both staff and patients at the hospital.  
Boston 25 – December 25, 2020
COVID-19 has taken so much away from us this year, but not Christmas cheer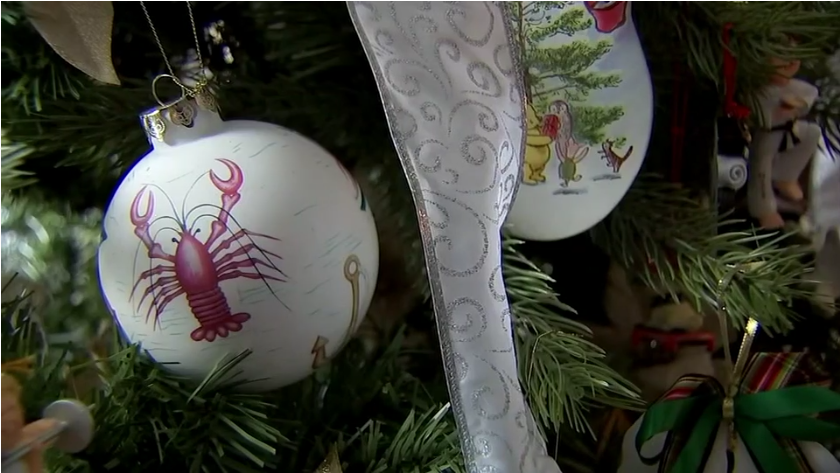 BOSTON — Music has always been such an important part of Christmas and while COVID-19 has taken so much away from us this year, it can't take that away.
Beth Israel Deaconess Medical Center RN Hannah Wiley needed to hear every uplifting note as two OB/GYN residents brought in some holiday cheer this Christmas. It was a moment of serenity and a sense of connection for staff and patients.
"When they started playing we all teared up because it's been an emotional journey, between having the recent vaccine come out, hearing some Christmas cheer being here on Christmas and not with our families," said Wiley. "One of my patients actually listened right up, you know at her door and had it cracked open a little bit and it just brought her so much joy too because she's struggling today, being in the hospital number one, and then not being able to have visitors at all. And then Christmas day, so it really brought her some cheer. She kind of sat there, you know on her bed and listened and I just saw a smile on her face."
With ever-increasing COVID numbers, Christmas is looking very different this year. The goal is to try and make Christmas still feel as special as possible. It would be great to gather in a large Christmas mass, attend some holiday season concerts, or even just have all of your loved ones with you at home. Unfortunately, all of those things are difficult this year making everyone get creative to keep things special.
The Christmas music sounds a little different this year since in most cases it's not in person. Churches that would normally be packed for a Christmas service now forced to worship on a live stream.
Same with Newton's New Philharmonia Orchestra and the Boston Ballet School. Their normal holiday collaboration concert was also transported online.
"We often bring tears to the eyes even when people come together in the church for this performance because the music itself is so uplifting and the message is so lifting," said Adrienne Hartzell, the executive director of the New Philharmonia Orchestra. "I think this year is so much more challenging for everybody that it had sort of an increased effect on our audience."
A different look and a different feel this year, but the music giving us just enough energy to turn the corner.
Wale: "Have you been vaccinated yet?"
Wiley: "Monday at 4:15. I called my family after I made my appointment and I was just crying out of happiness and I asked my sister if that was weird that I was crying and she said no, it's not weird. It's just been a long road and it's a cry of relief."
As we turn the corner, we need every bit of the Christmas cheer to do it.
Part of spreading Christmas cheer includes giving since there are so many people in need this Christmas.
We checked in with the Salvation Army to see how it's Red Kettle campaign is going this year and right now it's donations are down 50% from this time last year.