These are the experts on Gov. Baker's Covid-19 vaccine distribution group
Boston Business Journal – October 7, 2020
Sharon Wright, MD (Infectious Disease, BIDMC) has been named to a 17-member panel which will advise Governor Charlie Baker on a COVID-19 vaccine and its distribution.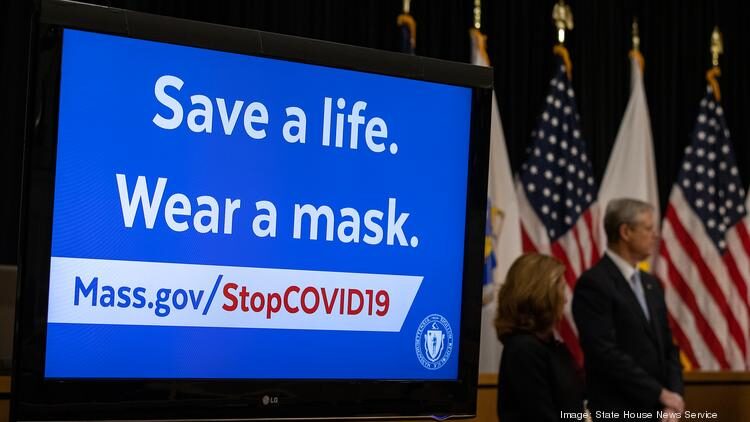 A group of public health experts, infectious disease specialists and others has been named to advise Gov. Charlie Baker on a Covid-19 vaccine and its distribution.
The 17-member group will also advise the state's Department of Public Health and Covid-19 Command Center, which is led by Baker's health and human services chief, Marylou Sudders.
"The group will help inform the planning and preparedness work already underway and further strengthen efforts to successfully and equitably allocate, distribute and administer a safe and effective COVID-19 vaccine," state officials said in a statement.
State officials on Wednesday touted an existing "state-of-the-art" vaccine registry and ordering system, which has 3,000 provider sites. The Department of Public Health (DPH) is bringing on 1,000 additional clinical sites for the distribution and tracking of a Covid-19 vaccine.
The federal Centers for Disease Control in August said states should get ready for vaccine distribution by Nov. 1. But earlier this week, the FDA released new guidance that makes it unlikely a drug would be ready for approval by early November. The guidance requires two months worth of follow-up data on at least half of the clinical trial participants — which drugmakers won't have until late November at the earliest
Cambridge's Moderna Inc. (Nasdaq: MRNA) and Pfizer (NYSE: PFE) are among the companies working on a potential vaccine, and there are several trials underway in Massachusetts. Moderna's top executive said the earliest that its vaccine would be ready for the FDA is Nov. 25.
Dr. Anthony Fauci, a top public health official, told Holy Cross students on Tuesday that a vaccine will be likely ready by the end of this year.
The Covid-19 vaccine advisory group is chaired by Dr. Paul Biddinger of Mass General Brigham, the state's largest health system and private employer.
Other members of the group include:
Dr. Barry Bloom, Harvard T.H. Chan School of Public Health
Dr. Vincent Chiang, Boston Children's Hospital
Michael Curry, Massachusetts League of Community Health Centers
Dr. Robert Finberg, University of Massachusetts Medical School
Arlington state Sen. Cindy Friedman, chair of the Legislature's Joint Committee on Health Care Financing,
Dr. Marc Lipsitch, Harvard T.H. Chan School of Public Health
Quincy state Rep. Ronald Mariano, the state House's majority leader
Wanda McClain, Brigham and Women's Hospital
Dr. Asif Merchant, Mass Medical Society
Lawrence Mayor Daniel Rivera
Dr. John Rocchio, CVS Health (NYSE: CVS)
Dr. David Twitchell, Boston Medical Center
Rev. Liz Walker, Roxbury Presbyterian Church
Phoebe Walker, Franklin Regional Council of Governments
Dr. Simone Wildes, South Shore Hospital
Dr. Sharon Wright, Beth Israel Lahey Health
Additional Coverage:
CBS Boston – Baker forms Coronavirus Vaccine Advisory Group to prepare for Massachusetts distribution