During a year when many hospitals in the U.S. were overwhelmed by COVID-19 patients, other kinds of medical care dropped off sharply. In a recent study, BIDMC researchers found that deaths from two kinds of heart disease increased in several states in the months after the pandemic began relative to 2019.
Bloomberg – February 9, 2021
Missed Doctor Visits Have Created Covid's Shadow Health Crisis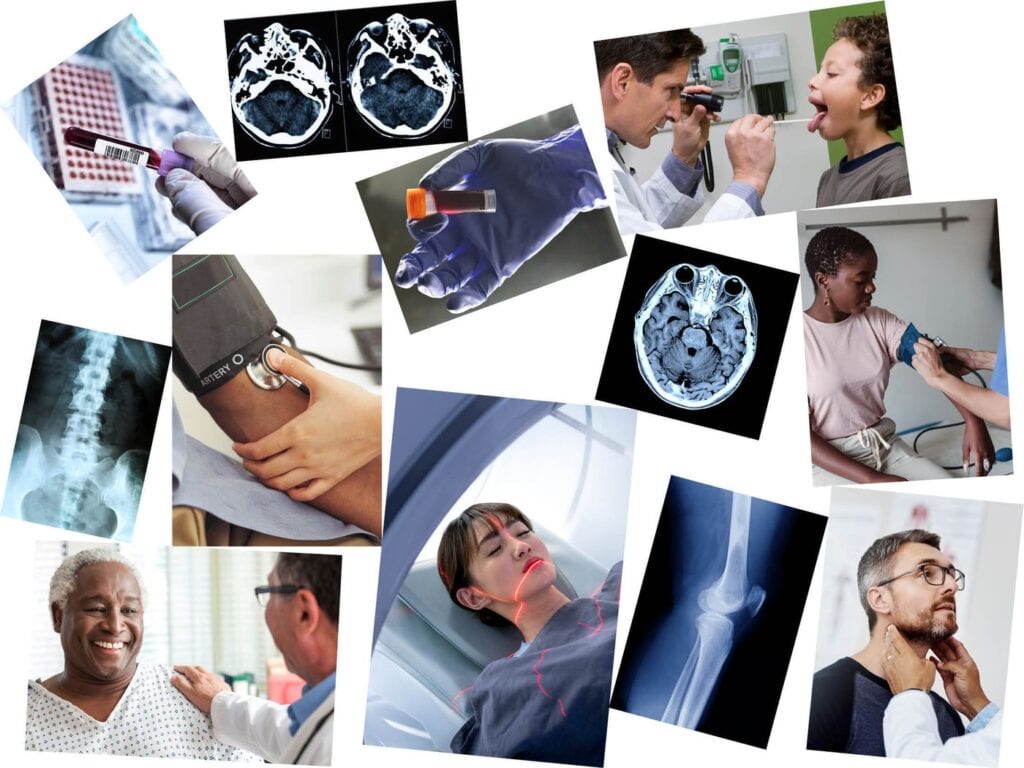 During a year when many hospitals in the U.S. saw a crush of Covid-19 patients, other kinds of medical care dropped off sharply. Insulin prescriptions went unwritten, and HIV tests were untaken. Cancer care was pushed off or canceled. People having heart attacks didn't go to the emergency room.
The cause was the pandemic: People had been told to stay home and were afraid of becoming infected. Even if they wanted to go to the doctor, in-person slots were scarce as waiting rooms were thinned out to allow for social distancing.
These disruptions, compounded by job losses that added to the ranks of uninsured Americans, have created a shadow health crisis. Although the implications will take time to understand, experts say that medical care that was deferred or avoided in 2020 could worsen many Americans' health in the longer term and inflate medical costs for years to come. While Covid has taken a heavy toll on communities of color, the secondary crisis also risks exacerbating racial health disparities.
Insurance Claims for Visits
As a percentage of the baseline period*, by service type
In March and April 2020, U.S. consumer spending on health care dropped year over year for the first time in 60 years, according to the nonprofit Kaiser Family Foundation. At least $2.7 billion a week in run-of-the-mill health spending evaporated. "The size of the reduction in use of medical care, particularly early in the pandemic, was so great that there's no way it could not have been harmful," says J. Michael McWilliams, a professor of medicine at Harvard Medical School.
Routine non-Covid care later rebounded, but those early months left a deficit that's persisted, says Brian Harvey, executive director of research and analytics at the Blue Cross Blue Shield Association.
Deaths from two kinds of heart disease increased in several states in the months after the pandemic began relative to 2019, according to a study by researchers at Beth Israel Deaconess Medical Center and Harvard Medical School. The rise suggests people who needed emergency care avoided hospitals because of Covid. It could also be a consequence of delayed medical visits and procedures, the authors wrote.
Dennis Kosuth, a former emergency room nurse at a facility run by Provident Hospital in Chicago, says he thinks patients who used to visit for basic needs such as prescription refills started avoiding the facility out of fear. "Who knows what happened to those people," he says. "They didn't stop needing health care." In November, he saw a diabetic patient who couldn't afford insulin after being laid off and ended up requiring intensive care.
Even for adults without chronic conditions, skipping a primary-care appointment might mean missing a cancer screening or detection of high blood pressure. Seemingly minor delays can have serious repercussions.
Sarrah Strimel, the 39-year-old owner of a New York yoga studio, noticed a lump on her breast in late August and had a virtual visit with her doctor. Referred for imaging, she was told the soonest available appointment was more than three months away. She paid out of pocket for a private company to perform the scans and was diagnosed with Stage 2 breast cancer days later. "My doctor told me I had saved my own life, because if I had waited until December it could have been much more advanced," Strimel says.
Deferred care of every stripe could also hike future health-care costs, though it's not yet clear what the overall effect will be, experts say. "Cancer comes to mind, because cancer care is very expensive," says Susan Pantely, who serves on the American Academy of Actuaries' Health Practice Council. "If people miss their preventative care in 2020, how many of those are going to go into a cancer case in 2021?"
Researchers typically look for the effects of missed care in hospital admissions, because people can end up in the ER with more serious problems. But since Americans were avoiding the hospital during the pandemic, particularly early on, it's hard to figure out where or whether they were getting treated last year.
Instead, researchers have relied on a measure known as excess deaths. One analysis, by Virginia Commonwealth University School of Medicine professor Steven Woolf and colleagues, finds that about 100,000 excess deaths not attributable to Covid occurred in the pandemic as of December, above historical averages.
Black and Hispanic Americans have suffered disproportionate sickness and death from Covid. Woolf says that the line between Covid and non-Covid deaths isn't always clear—deaths from the virus have been undercounted—but the racial and ethnic disparities probably extend to non-Covid mortality, too. Data from the Centers for Disease Control and Prevention show that almost 12% more Black and Hispanic individuals died from non-Covid causes in 2020 than in 2019, compared with just 4% more White people.
The problem has sparked efforts to reconnect patients to routine medical care. During New York City's outbreak last spring, health department employees did outreach in 27 hard-hit neighborhoods that already had high rates of illnesses such as hypertension and diabetes, says Torian Easterling, the department's first deputy commissioner and chief equity officer. They found that several local medical offices had closed. Providers reported that they lacked personal protective equipment or had had to furlough employees. Many didn't have the technology to conduct virtual appointments or didn't know how. Health officials encouraged them to use telephones for remote care, gave them PPE, and linked their patients with an emergency food delivery program the city had set up.
Employers and health insurers have broadened access to digital medical visits, or telemedicine, which alleviates the risk of viral exposure. But it doesn't work for everyone. At a clinic in Baltimore that cares for almost 3,000 individuals living with HIV each year, "telemedicine's not really working," says Joyce Jones, an assistant professor of medicine at the Johns Hopkins University School of Medicine. Many patients don't have cellphones, computers, or reliable internet access, she says. The clinic has been working to increase space for conventional visits and can also lend about 70 phones to patients on a short-term basis, thanks to government grant funding. Health insurer Humana Inc. has taken a similar approach, sending iPads to members as part of a pilot program started during the pandemic.
Covid has only raised the barriers to health care for many Americans, and both the private and public sectors will need to use creative means to address the other crisis building in its shadow. Some researchers hope to prevent a repeat of it when the next pandemic arrives. The past year has at least provided conditions for an experiment into the cost-effectiveness of American medical care, which has never returned outcomes on par with the outsize spending, says Engy Ziedan, an assistant professor of economics at Tulane University. The pandemic made it possible to see what happens when a person doesn't get a colorectal cancer screening or skips physical therapy.
Ziedan and her colleagues are studying the subject, seeing "a real opportunity here to identify what care is quality and what's not," she says. "We don't really want to be losing the war on cancer or heart disease."