Dan Barouch, MD, PhD (Center for Virology and Vaccine Research, BIDMC) discusses the possibility of more than one successful COVID-19 vaccine and notes why that is preferable in combatting the disease.
The Cut – November 17, 2020
So When Exactly Will a COVID Vaccine Be Ready?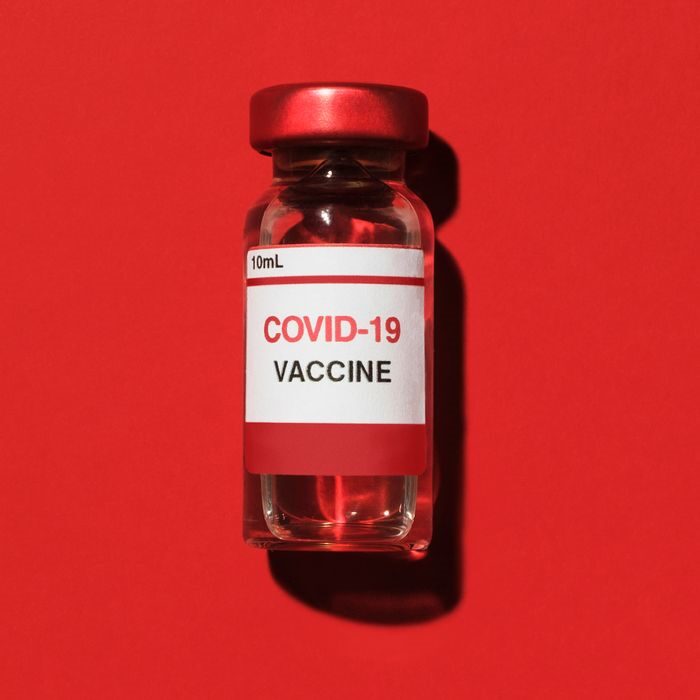 Vaccine development is a typically lengthy process: Under normal circumstances, it can take anywhere between a decade and 15 years to get one approved and on the market, ready for distribution. But when epidemiologists began to raise the alarm in January over a new worrying virus that was ravaging a sprawling Chinese capital, it became clear that we were not facing normal circumstances, and drug companies responded accordingly. Now, less than a year after embarking on the frenzied race to develop a safe and effective COVID-19 vaccine, the promise of a vaccine doesn't seem all that far off.
In the first half of November, two U.S. pharmaceutical companies reported promising results from their late-stage vaccine trials, according to early analyses: Pfizer, who said their vaccine was 90 percent effective, and Moderna, who said their vaccine boasted an efficacy rate of nearly 95 percent. Now, Pfizer has completed its final analysis, showing that their vaccine is 95 percent effective, and intends to apply for FDA authorization "within days."But, as epidemiologists have long emphasized, getting a vaccine developed and approved is only half the challenge — next comes the arduous task of distribution as well as conveying to the public that a vaccine does not signal the end of the pandemic. According to some prominent public-health experts, we'll likely be wearing masks and social distancing until winter 2021.
Here, everything you need to know.
What vaccines are out there?
While researchers around the world are currently testing 54 vaccines on humans, per the New York Times' vaccine tracker, there are two in the U.S. that are close to being approved.
Pfizer: On November 9, Pfizer— which partnered with German drugmaker BioNTech — announced that its vaccine was more than 90 percent effective at preventing COVID-19 infection in those who have not previously contracted the virus, according to an early analysis. (The vaccine consists of two injections spaced 21 days apart.) Then, on November 18, the company announced the results of their final analysis: Their vaccine was 95 percent effective at preventing mild and serious COVID-19 cases, and produced no serious side effects. Crucially, the New York Times reports that the vaccine is 94 percent effective in older adults who are more susceptible to serious infection and don't always respond well to vaccines. Now, the company plans to apply for emergency authorization from the FDA "within days."
Moderna: On November 16, Moderna announced that, per early research, its vaccine might be 94.5 percent effective at preventing the coronavirus. This vaccine consists of two injections four weeks apart. (Moderna's COVID-19 vaccine is being co-developed by the National Institute of Allergy and Infectious Diseases and has received around $2.5 billion in funding from the U.S. government. Another notable funder: Dolly Parton.) Moderna's trial is still underway.
"I had been saying I would be satisfied with a 75 percent effective vaccine," Anthony Fauci, the country's leading infectious-disease expert, said. "Aspirationally, you would like to see 90, 95 percent, but I wasn't expecting it."
And there still could be more vaccines. The federal government also has supply agreements with a handful of other drug companies that have COVID-19 vaccines in clinical trials but are slightly behind Pfizer and Moderna: Johnson & Johnson, Sanofi and GSK, Novavax, and AstraZeneca.
Can there be more than one COVID-19 vaccine?
Yes. In fact, public-health experts say that's preferable. "There are 7 billion people in the world, so we need multiple vaccines to be successful. This is not a race of one developer against another developer — this is a global, collaborative effort," said Dr. Daniel Barouch, director of the Center for Virology and Vaccine Research at Massachusetts General Hospital and Beth Israel Deaconess Medical Center. "I probably speak for all the vaccine developers in saying we want all these programs to succeed."
What remaining hurdles do Moderna and Pfizer need to clear?
The FDA must now authorize the vaccines for emergency use. On November 16, Department of Health and Human Services secretary Alex Azar told CNBC that his agency is working alongside both companies to "remove any unnecessary bureaucratic barriers" and that the companies are finalizing their applications "as we speak." (Moderna plans to submit for an Emergency Use Authorization by the end of the month.)
However, in a handful of states, vaccines will have to clear a second hurdle: Because public trust in the federal government's COVID response is exceptionally low, and for good reason, a number of governors have formed committees to vet any vaccine that the FDA authorizes, the New York Times reports. This extra layer of scrutiny hasn't exactly been met with enthusiasm from the federal government and public-health experts. "Any delay that the state wants to impose will be a delay in getting its citizens — its most vulnerable citizens — vaccines," Paul Mango, deputy chief of staff for policy at the U.S. Department of Health and Human Services, said during a news briefing. "We think it is actually counterproductive for them to talk about this."
Now, regarding when the vaccine will be ready: Given both Moderna and Pfizer clear the hurdles before them, between the two pharmaceutical companies there should be enough vaccines for 20 million people to get inoculated by the end of the year. For context: Nearly 330 million people live in the U.S.
Who will get vaccinated first?
While a number of agencies are currently working toward determining who should be inoculated early, at the moment, we don't have any conclusive answers. However, the CDC has identified four high-risk groups that they believe deserve priority: health-care workers, essential workers, older adults, and those with underlying health conditions.
What about children?
Because children's immune systems don't respond to vaccines the same way as adults, none of the major pharmaceutical companies have included them in their clinical trials, though most have vocalized their intent to develop a COVID-19 vaccine for kids. (Children are less likely to develop severe cases of COVID-19, hence the early focus on developing a vaccine for adults; however, kids can obviously spread the virus to high-risk groups.) Currently, optimistic timelines have a coronavirus vaccine reaching children by the end of 2021.
So when will vaccines be widely distributed?
The general consensus among public-health experts is that, if all goes accordingly, every American who wants the vaccine could get inoculated by the second quarter of 2021.
But distribution isn't going to be easy — especially involving Pfizer's vaccine. While both Pfizer and Moderna have used groundbreaking mRNA technology, Pfizer's vaccine has to be stored at a temperature of negative 94 degrees Fahrenheit in specialized deep-freeze "suitcases" that can only be opened twice a day and for no more than 180 seconds at a time. "The reality is there has never been a drug that required storage at this temperature," Soumi Saha, a director at Premier, which procures supplies for hospitals across the country, told CBS News; administering this vaccine to many millions of people — especially those in rural areas, where the hospitals may not be able to afford the significant cost of procuring and storing these vaccines — will be a "logistical nightmare."
While Moderna's vaccine must also be shipped frozen, it can be stored at a temperature between 36 to 46 degrees Fahrenheit.
Now what about cost?
Operation Warp Speed, the Trump administration's program dedicated to COVID vaccines and treatments, plans to buy doses from the pharmaceutical companies, ensuring that Americans can get vaccinated for free.
So what happens once we're widely inoculated?
Well, here's the deflating news: A vaccine is "not going to be a light switch" back to normalcy, Fauci said during a recent appearance on CNN's State of the Union, elaborating that we'll likely be wearing masks and social distancing even after the vaccine is widely distributed. "I would recommend to people to not abandon all public-health measures just because you have been vaccinated," Fauci said, because, even if you get vaccinated and the efficacy rate of the vaccine ends up being 95 percent, there is still a chance — albeit small — that you could get the virus. Also, Fauci has noted in the past, we have to account for those who don't get vaccinated, either because they lack access or the means to pay for inoculations or because they're skeptical.
David Ho, a virologist at Columbia University who's developing monoclonal antibody therapies, echoed Fauci's estimation, saying we'll be continuing our precautionary measures for most of next year.