As Fall Arrives and Pressures Mount, Harvard Medical Researchers Press Forward on Two COVID Vaccine Trials
Harvard Crimson – September 13, 2020
Dan Barouch, MD, PhD (Center for Virology and Vaccine Research, BIDMC) discusses a potential COVID-19 vaccine and the status of COVID-19 vaccine trials.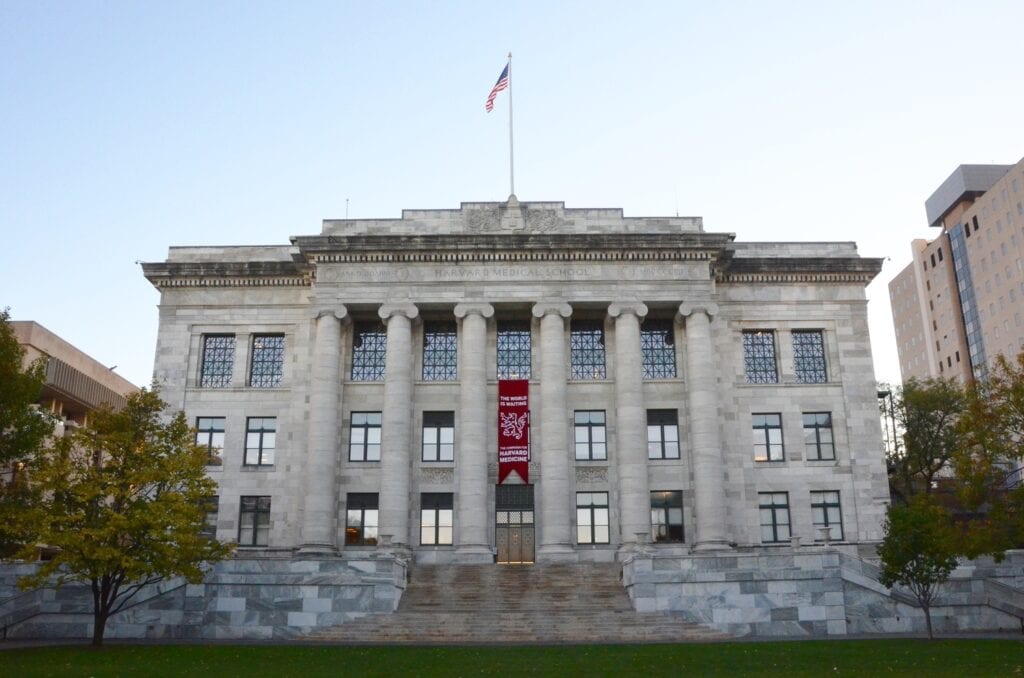 As summer turns to fall with no immediate end in sight to the coronavirus pandemic, researchers at Harvard Medical School's affiliated teaching hospitals are working around the clock to help design and test two major COVID-19 vaccines.
The pressure to produce a vaccine is mounting as the United States and other nations continue struggling to contain the pandemic, which has closed businesses, disrupted education, and caused nearly one million deaths worldwide.
Much of the scientific community — as well as the general public — has reached the conclusion that only a vaccine will produce sufficient herd immunity and end the pandemic. Governments, pharmaceutical companies, and academic researchers are working to design, test, and manufacture vaccines in hopes that at least one will be effective.
At Beth Israel Deaconess Medical Center, a Harvard Medical School teaching hospital, Dan H. Barouch is heading a COVID-19 vaccine effort in a partnership with pharmaceutical company Johnson & Johnson.
Barouch, who serves as Director of Beth Israel's Center for Virology and Vaccine Research, led the design effort for a vaccine which uses a common cold virus as a viral vector to deliver the coronavirus spike protein to host cells, stimulating the body to elicit an immune response. After successfully showing a robust immune response in adult rhesus monkeys, the team started phase one and phase two clinical trials at the end of July.
Barouch said the team is currently testing both a single-shot and two-shot vaccine regimen to determine the right balance between feasibility and potency.
"While a single shot would be immensely more practical and logistically feasible and deployable for a global vaccination campaign, a two shot regiment will likely be more potent," Barouch said.
The team is currently looking at early clinical trial data, according to Barouch. They hope to begin a large phase three trial this month, involving 30,000 to 60,000 people across the globe.
A key concern in the large-scale phase three trials will be ensuring a diverse enrollment that includes ample representation from minority groups, Barouch said. Previously, organizers of similar trials have created education outreach programs to tackle the issue.
"A lot of these trials are trying to increase representation from the Black and Latinx communities, because they are disproportionately affected by this disease and there's a lot of history and mistrust of medical research," Barouch said.
The effort between researchers at Beth Israel and Johnson & Johnson is one of seven supported by Operation Warp Speed, a Department of Health and Human Services funding program aimed at delivering vaccines to Americans by January 2021.
Another effort backed by Operation Warp Speed and tied to Harvard is the vaccine being developed at Moderna, a Cambridge-based biotechnology company.
Lindsey R. Baden, the Director of Clinical Research in the Division of Infectious Diseases at Harvard-affiliated Brigham and Women's Hospital, serves as the co-principal investigator for Moderna's phase three clinical trials, which are currently at two-thirds enrollment.
The vaccine is based on messenger RNA technology, which Baden said is an attractive method because it can be developed at a faster speed than other platforms.
While a number of vaccine candidates currently in clinical trials have shown promising preliminary results, Baden cautioned against drawing conclusions prematurely.
"I want us all to be very cautious about saying what does or does not work until we have high quality, phase three, efficacy data that we can all look at and be confident that there's a strong signal of protection or amelioration of disease without any safety concerns," Baden said.
Barouch said researchers must follow proper safety protocol to maintain public trust in the vaccine testing process.
"The goal of vaccine is twofold," Barouch said. "One is to protect the individual who received it — and that's important — but it's also to have enough herd immunity in a population that it ends the pandemic. There's an individual benefit, but the most important thing is the public health benefit. We will not achieve the public health benefit of a vaccine if a substantial number of people don't have faith in it."
Though some harbor concerns about the safety and feasibility of developing a vaccine on such a short timeline, Baden said developers are taking "no shortcuts on safety."
"Normally you do a phase one, and then you wait and do a phase two, and then you wait and do a phase three. You review data, you think about it, you debate," Baden said. "When it's finally ready, you go to the agency for approval, then you decide to manufacture and then another year goes by before you've manufactured to scale. So some of those elements that are normally done in sequence have been done in rapid sequence, and that costs a little more. But that's a financial risk, not safety risk."
Baden also said it is important to remember that ending the pandemic requires access to vaccination for all parts of the world.
"I would argue this is a global problem. An outbreak anywhere threatens everywhere, so we need seven million [doses]," Baden said. "We need to think broadly, and not just parochially, because this is a transmissible respiratory virus."
"We're not just solving the science," he added. "We need to go to scale for society."