A potential COVID-19 vaccine is being developed by Dan Barouch, MD, PhD (Center for Virology and Vaccine Research, BIDMC) and colleagues.
Newsweek – June 22, 2020
Nearly 150 potential coronavirus vaccines are being developed globally
As the COVID-19 pandemic continues, at least 142 potential novel coronavirus vaccines are being developed by researchers across the globe, the World Health Organization (WHO) confirms.
Thirteen potential vaccines are under clinical evaluation, while 129 are at the preclinical stage, according to the WHO.
Speaking to Newsweek, Dr. Anthony Fauci, director of the National Institute of Allergy and Infectious Diseases (NIAID) and a leading member of the White House COVID-19 task force, said last month: "We would start manufacturing vaccines before we know that it even works or not, which means that you've picked up several months, instead of waiting to see if the vaccine works.
"Something that people need to understand is that we proceed at risk [with manufacturing the vaccine]. And at risk, doesn't mean at risk for the patient regarding safety and integrity of the science. The risk is to the financial investment.
"It's very risky from a financial standpoint, but we feel given the urgency of the situation, it's worth taking that financial risk," Fauci added.
Here we look at some of the latest developments among potential COVID-19 vaccines.
U.S.
The first phase of the trial for the mRNA-1273 vaccine, developed by the biotechnology firm Moderna, began in March at Seattle-based Kaiser Permanente Washington Health Research Institute.
Emory University's Vaccine and Treatment Evaluation Unit in Atlanta, Georgia was added by NIAD, which is funding the trial, as a second test site for the first phase of the study.
Last week Dr. Fauci confirmed that vaccine development efforts are "moving very quickly."
Speaking to Newsweek, Fauci said last month: "If things work out, we hope to get an efficacy signal [for a vaccine] by late fall or early winter…assuming that we have a safe and effective vaccine, we think a timetable that we would have enough doses by December I think would be not an unreasonable assumption."
Last week, the European Commission was reported to be in talks with pharmaceutical giant Johnson & Johnson to secure doses of the company's vaccine in development. Human clinical trials for the vaccine are expected to begin next month, Reuters reported.
In collaboration with Beth Israel Deaconess Medical Center (part of Harvard Medical School), Johnson & Johnson, has been looking at potential vaccine candidates since January this year. The company previously developed the Ebola vaccine, while its vaccine candidates for Zika, RSV, and HIV are also in development.
Earlier this month, U.S. Army researchers announced a newly developed coronavirus vaccine is expected to be ready for human clinical trials within the next few weeks. Military researchers at the Walter Reed Army Institute of Research (WRAIR) identified a prototype for the vaccine in June. Trials for the vaccine are expected to begin in July within the Washington, D.C. area with injections of the vaccine slated to start in September.
Last month, Inovio Pharmaceuticals, the developers of the INO-4800 vaccine, which is given as a skin-deep shot instead of the typical deeper shot, released its preclinical study data.
"The studies demonstrated that vaccination with INO-4800 generated robust binding and neutralizing antibody as well as T cell responses in mice and guinea pigs," the company said in a statement.
Dr. Kate Broderick, Inovio's senior vice president of research and development, explained: "These positive preclinical results from our COVID-19 DNA vaccine (INO-4800) not only highlight the potency of our DNA medicines platform, but also build on our previously reported positive Phase 1/2a data from our vaccine against the coronavirus that causes MERS…"
Preliminary safety and immune response data from the phase one clinical trial is expected to be released by June, while phase two and three efficacy trials are planned for July/August, pending regulatory approval, the company confirmed.
Last month, Maryland-based biotechnology firm Novavax began phase one of its NVX-CoV2373 vaccine trial.
Preliminary safety results from the first phase are expected to be released in July, with phase two beginning promptly afterward, pending successful phase one results, the company noted in a statement.
Preclinical studies provided "strong evidence that the vaccine candidate will be highly immunogenic in humans, potentially leading to protection from COVID‑19," the company said in the statement.
Europe
Last week, German biopharmaceutical company CureVac AG announced its potential COVID-19 vaccine has been approved for a phase one clinical trial, which will be held in Germany and Belgium.
The 168 participants of the trial will be vaccinated at the Institute for Tropical Medicine in Tübingen and the Ghent University Hospital (Belgium), the Tropical Institute of the University Hospital Munich, LMU (Germany), and the Hannover Medical School (Germany), the company confirmed in a statement.
Earlier this month, British-Swedish pharmaceutical company AstraZeneca announced it would be supplying up to 400 million doses of its AZD1222 vaccine (formerly known as ChAdOx1 nCoV-19 vaccine) to European Union countries. The vaccine has been developed by researchers at Oxford University's Jenner Institute and the Oxford Vaccine Group.
The "Phase I/II clinical trial of AZD1222 began last month [April] to assess safety, immunogenicity and efficacy in over 1,000 healthy volunteers aged 18 to 55 years across several trial centres in southern England," AstraZeneca confirmed in a statement.
"AstraZeneca recognises that the vaccine may not work but is committed to progressing the clinical program with speed and scaling up manufacturing at risk," the statement noted.
AstraZeneca has secured more than $1 billion from the U.S. Biomedical Advanced Research and Development Authority for the development, production and delivery of the vaccine beginning this fall, the company confirmed.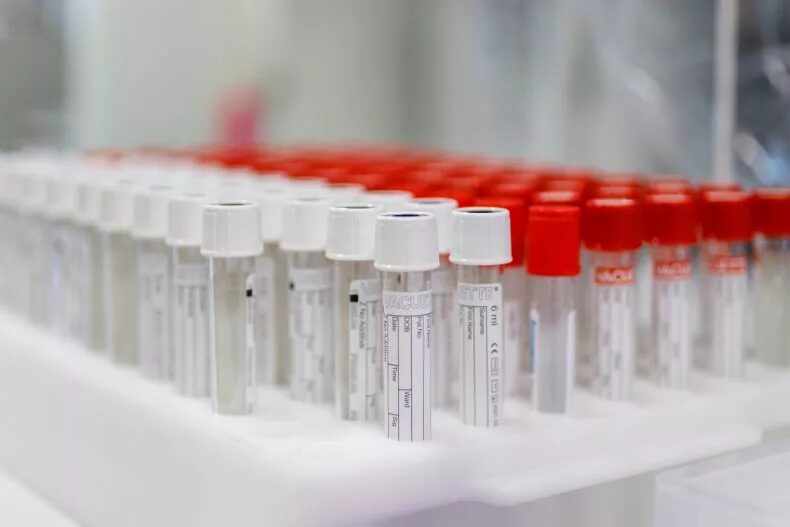 China
Last month, the first human trials for the Ad5-nCoV vaccine, developed by Chinese biopharmaceutical company CanSino Biologics, in collaboration with the Beijing Institute of Biotechnology, was found to be safe, the company reported in a study published in The Lancet medical journal.
Blood samples of 108 vaccinated adults showed neutralizing antibodies and T-cell responses against the novel coronavirus in most of those tested.
Professor Wei Chen from the Beijing Institute of Biotechnology, a co-author of the study, said in a statement: "These results represent an important milestone. The trial demonstrates that a single dose of the new adenovirus type 5 vectored COVID-19 (Ad5-nCoV) vaccine produces virus-specific antibodies and T cells in 14 days, making it a potential candidate for further investigation.
"However…the ability to trigger these immune responses does not necessarily indicate that the vaccine will protect humans from COVID-19 … we are still a long way from this vaccine being available to all," Chen added.
A vaccine in China, being developed by the Wuhan Institute of Biological Products and the Beijing Institute of Biological Products, could be ready by the end of this year or early 2021, according to a post on the Chinese social media platform WeChat. Vaccines from both companies began phase two clinical trials, Reuters reported last month.
Last month, Beijing-based Sinovac Research and Development Co., Ltd, began mid-stage human trials of its potential vaccine, dubbed the CoronaVac. The company was reported to have received $15 million from two investors for its development, Reuters reported.
The novel coronavirus, which was first reported in Wuhan, China, has spread to over 9.1 million people across the globe, including over 2.3 million in the U.S. More than 4.5 million globally have reportedly recovered from infection, while nearly 472,800 have died, as of Tuesday, according to the latest figures from Johns Hopkins University.
The graphics below, provided by Statista, illustrate the spread of COVID-19 in the U.S. and the worst affected countries.