Anja Langbein-Park and Young Park
As a grateful patient who witnessed BIDMC's compassionate care firsthand nearly a decade ago, Anja Langbein-Park became involved in the institution's board community almost immediately. Most recently, the Trustee Advisory Board member has been named chair of the Trustee Nominating Committee. For Anja and her husband, Young Park, philanthropy is a family affair—and it is not uncommon for the couple and their children to discuss it at the dinner table. This summer, they were among the first to support our Healthcare Heroes ICU special campaign to fund urgently needed critical care space in BIDMC's New Inpatient Building.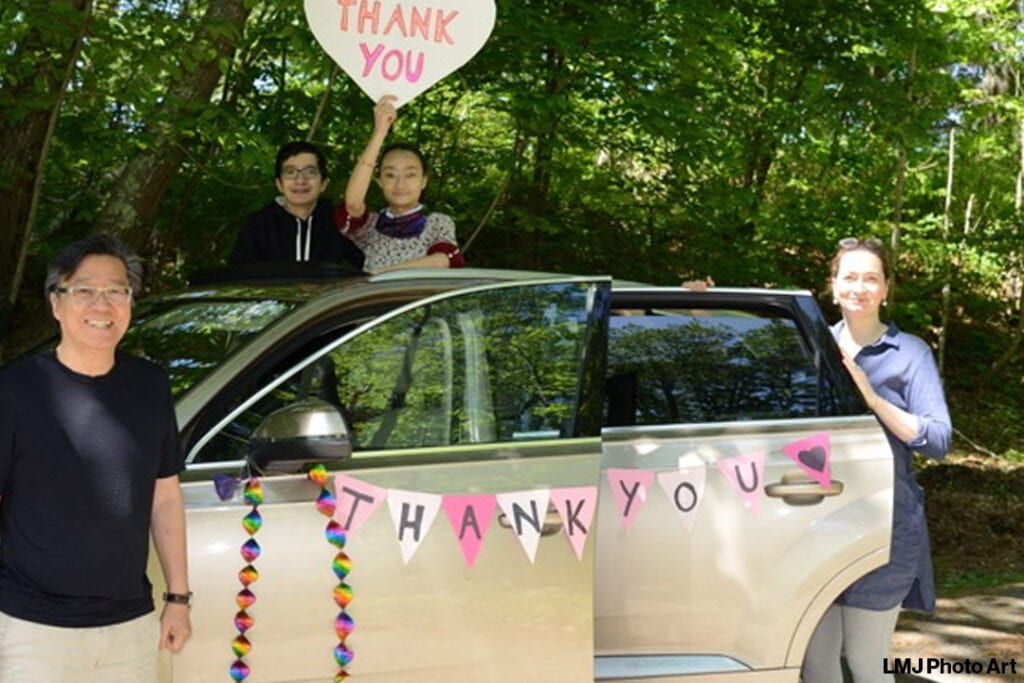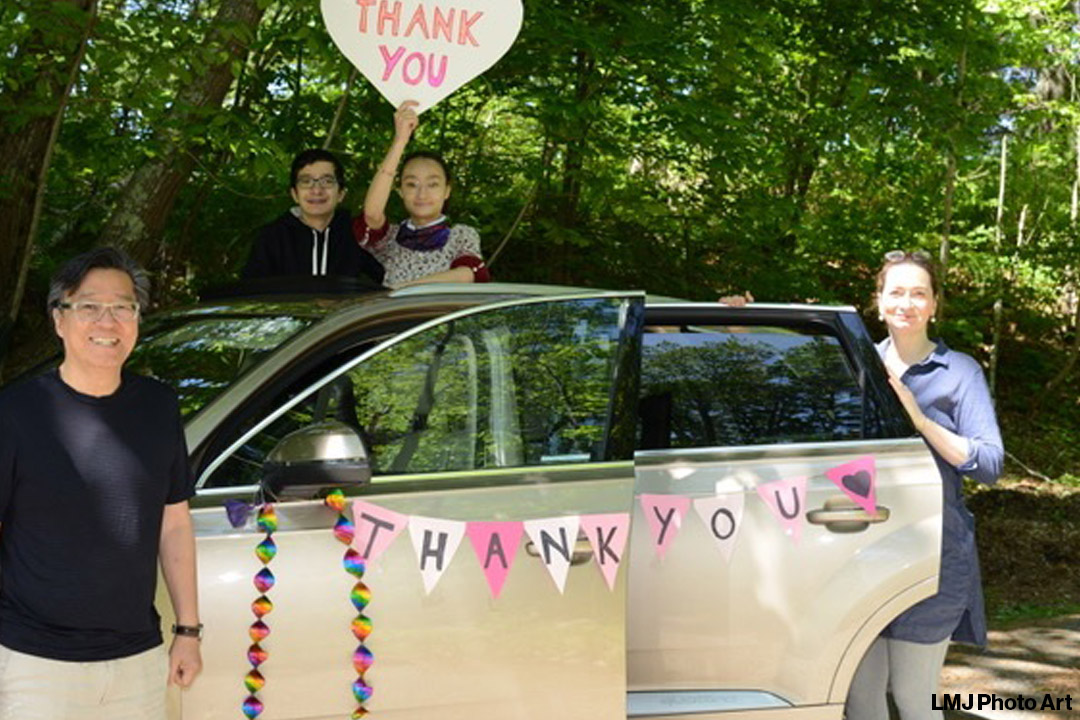 Your remarkable gift honors the medical center's heroic staff. What drove you to make this commitment?
Everything the BIDMC staff accomplished during the COVID-19 pandemic is absolutely humbling, and this is one way of expressing our gratitude. This is a crisis on so many different dimensions, but no one at BIDMC ran for the hills—even when their own lives were on the line. Instead, they ran straight into the fire and made countless sacrifices in order to put their patients first. They saved thousands of lives. To me, that selflessness is the very definition of heroism. The hospital's tremendous pandemic response fills our family with pride and hope.
I also always think about my grandmother, who was a nurse in charge of caring for patients in seven villages. She gave so much of herself to her patients—her time, her passion, and her energy, through happy moments and difficult ones. Some of the most important changes in our world were accomplished by people who didn't give up when times were incredibly tough.
What are some of the most compelling aspects of the New Inpatient Building?
This significant addition to the campus comes at a time when there is so much emphasis on healthcare, which has truly taken a primary role in our society. Boston is the apex of life science and medical care, and this state-of-the-art facility is a fantastic opportunity for BIDMC to position itself at the forefront of this environment.
What stands out to me is the building's patient-focused approach to care. With single rooms, an outdoor garden, and other amenities, this thoughtfully designed building will provide a comfortable, human, and holistic approach to healing. The fact that patients will be able to breathe in fresh air introduces an important new dimension to patient recovery, especially in the COVID-19 era.
Our New Inpatient Building will also provide our doctors, nurses, and incredible staff with a state-of the art professional home, which will cater to their professional excellence and support their ongoing aspiration to innovate, improve, and advance.
What do you think is most special about BIDMC?
When you come from Europe as I do, what stands out is the inequality in this country. So many people fall through the cracks. But BIDMC is always on the people's side, and everyone is giving their best to provide outstanding care to our patients. I served as chair of the Leadership Committee at Bowdoin Street Health Center until my term ended, which really broadened my perspective. The team over there does so much to advocate for the most vulnerable in our community and it was an honor to contribute to that work. Many people may think the hospital is just the building on Brookline Avenue. Yes, that's the heart of it. But the soul and the spirit of BIDMC also lives in the communities that we serve.